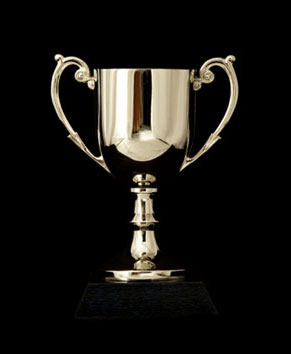 Okay, I know that I'm a dork, but when me and some of my family were playing the Loaded Questions game one of the questions was, "What awards show would like to go to?" I knew mine immediately...The ESPYS! I know that it's pretty unconventional for a woman to say that she would love to go to a show that celebrates sports and the best of sports, but that's where I would like to go.
There is something about participating in a physical competition that is unlike anything you will ever experience. It's the thrill of victory, the sorrow of defeat, the camaraderie you build as a team, the determination that you build within yourself, the blood, sweat and tears you put into something that you truly love. Perhaps it's just because the need for competition runs through my veins genetically, but there is just something about it.
Someday, I want my own children to know what it's like to be a winner, what it's like to loose a heartbreaker, what it feels like to train like a champion, and what it means to make what seems to be impossible, possible. I believe that the experience that you can have through athletic competition is unlike any other experience that you can have. I am grateful to my parents for their encouragement and support to me and my brother in helping us to learn all of these things, and I hope to one day be able to pass them on to my own children and that the cycle will continue.
Source: http://www.justpushstart.com/2009/11/12/playstation-3-not-syncing-trophies-as-of-today/