Since I know you all can't get enough of things that I love. Here are some more:
Zach Galifianakis- I just hear my mother-in-law saying, "Who's the guy with the beard?!" He is a comic genius! I first noticed Zach Galifianakis when he was on SNL and did an AMAZING job as host. I LOVED it. If you haven't seen it, look it up on YouTube, it's worth a couple laughs.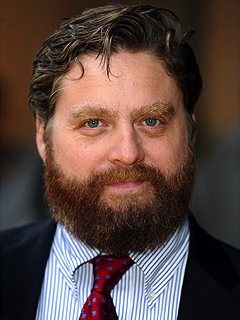 TOMS Shoes- I asked for a pair of these shoes for my birthday and I got them! They are so incredibly comfortable, a lot more than you would guess. They have arch support and come in a lot of different styles and colors. On top of that, for every pair that you buy, the company gives a pair of shoes to a child in a Third World Country. I find this incredible because the founder and owner of the company is only 33 years old and has been doing this for a number of years now. Check out more at:
The mormon.org website- I really like the way that the site shares information with people in a simple, non-invasive way. I also appreciate the stories about being a Mormon. I have watched many of them and each one is inspiring and gives me the motivation to do better tomorrow than I did today. You can click on the tab on the right hand side that says, "I'm A Mormon" and go there to see more
Yard Sales- Since the hubby and I have been married, I have gone to yard sales. We've gotten a good portion of our baby stuff there and we've also gotten treasures for ourselves. This last weekend we did pretty well. We found an almost new bike for Ashlyn that she had actually "tried out" at Wal-Mart earlier that week, all we need is training wheels. We also got a little TV with a VHS player so that our kids can watch the classic Disney movies that I never saw :)
The game Loaded Questions- This is a great game for you to play to get to know people that you already know pretty well, even better. It always ends up quite amusing, especially when I play with Jame's family.
THE OFFICE- I CANNOT believe that I forgot this in the first go 'round. I am truly disappointed in myself! I have seen every, single episode of The Office, many of them more than five times. "Confict Resolution" is still my all-time favorite. If you don't know which one it is, it's the one where Michael sits down with Dwight and Jim and goes through all of the complaints in the "file in New York". It is a hilarious collection of pranks that Jim has pulled on Dwight. My ideal job would be to work in an office exactly like that!
1256154880.jpg">
The Froggy Pond in Powell- We finally crossed this off of our summer list of things to do. We made the trip earlier this week when the temperature got up to over 90 degrees. It was a nice break and we ended up staying there for over 2 hours. It was GREAT. We also had a picnic and spent time with my sister-in-law and her daughter.
Maxi Dresses- When the heat hits, I put on one of these babies. They are light weight and comfortable. I also feel like I look a little more put together and polished because I have a dress on. It's a nice change to the monotony of jeans and t-shirts.
Working Out- This has been a GREAT way for me to relieve some stress and get some energy when I need it. I'm grateful that Jame has supported me in spending this time to myself and he's also paying for it :) I enjoy feeling that even on days that I haven't really accomplished anything, I can go work out and feel a little accomplished. I also haven't been able to shed this baby weight as easily as I did the other two and so I have to put forth a little more effort.
And there you have it people, more stuff I HEART!! There will be a continuation of this series as I find more things that I HEART so stay tuned. And if you are able, please check out the TOMS website. It is truly inspiring what one person is able to do. The founder, Blake Mycoskie, shares his favorite quote on the site which comes from Ghandi, "Be the change you wish to see in the world." Check it out!
*Sources:
http://www.best-of-web.com/pages/101112-106756-352042.html
http://www.bargainist.com/deals/2010/07/bargainist-product-pick-maxi-dresses-from-sears/
http://tv.ign.com/articles/103/1037147p1.html
http://www.areyougame.com/interact/item.asp?itemno=AE10231
http://www.harmonicflow.com/game/yard-sale-junkie/
http://blogs.pointloma.edu/thepointweekly/2009/09/28/toms-shoes-not-the-right-fit/
http://www.people.com/people/article/0,,20284492,00.html