So, I've been thinking about some things in my life that really make me happy. Of course, at the top of the list is my husband and my children. But there are sooo many things that make me happy, some of them are spiritual and some of them are silly. Anyway, here they are:
*Andy Samburg: I don't know what it is about him, but I have a small crush on him. I know that it's silly and I've talked to the hubs about it and he doesn't feel threatened by him :) I just find him incredibly funny and charming.
*Baking with Ashlyn: She is the BEST helper and she is able to understand what I need her to do and she wants to grow up to be a chef someday and a superhero!
*The Rain: In Texas the rain is warm and creates A LOT of humidity, but when it rains in Wyoming it's pretty cold, however, I bought myself some lovely black galoshes that Jame insists makes me look like a farmer's wife because I refuse to put them inside of my pants. They are the BEST for jumping in puddles, which I try to do frequently.
*The Color Pink: I'm a little obsessed. It can't be baby pink it has to be HOT pink. I have several shirts that are pink, an iPod that is pink, a pink cover for my phone, if it is pink I WANT it!! The best thing about this picture is that it's a pair of PINK CHUCK TAYLORS which I want sooo bad! Hey my birthday is coming, maybe I can talk my mom into some :)
*Glee: On Tuesday evenings from 7-8 I am glued to the television for an hour of peace in the form of Glee. Maybe it's because I was in choir in high school and I can relate to some of the drama that occurs, but I really do love it!
*The Prophet of My Church: I am so grateful that I am able to be a member of The Church of Jesus Christ of Latter-Day Saints and I am also grateful that I am able to have the guidance from a prophet on the Earth today and apostles. The counsel that they give me has helped me to avoid many pitfalls in my life.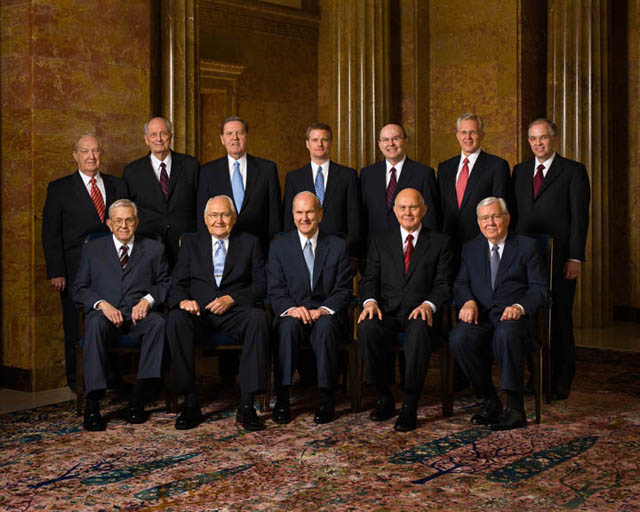 *The Beach: Jame and I have decided that if we ever get the chance to live by the beach, we are definenlty going to. We first fell in love with the sand and water when we went to visit my parents in Southern California and we still can't get enough.
*Mint Oreos: I am convinced that even though we don't need to eat in heaven, I want to and I want to have Mint Oreos and milk everyday! The best thing about it would be that I wouldn't gain any weight :) When I really need something super sweet and I don't have any cupcakes in the house, I go to the Mint Oreo.
*Reading: As I have said, my ideal vacation would consist of a secluded beach, myself and a few people to clean up after me, and a library full of GOOD books. I could spend all my time reading, but alas I have a husband and 3 little ones that NEED me EVERYDAY! Don't get me wrong, I love them and I love that they NEED me, but I would really love just one day to relax and do nothing but read! This picture is of the Library of Congress and someday I am going there!
*Lisa Leonard Designs: If you don't know about this woman, you should. She is an inspiration to any stay-at-home mom. I also LOVE her jewelry and home decor. She is so amazing!
I hope that you enjoyed reading about some of the things that I love that make me happy! I try to make it a goal to be happy everyday and honestly, some days are better than others, but a happy day is still a good day! I hope that you will consider things in your life, however simple they may be, that make you happy!